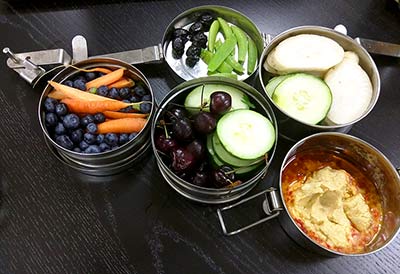 Resources for Eating with Ease Patients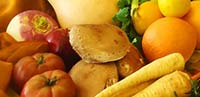 Elevate with Wellevate
How do I purchase supplements to support my care plan?

Eating with Ease provides access to Wellevate, our online supplement dispensary. I may give you recommendations to purchase at a common store, but most often will direct you to this online dispensary for high-quality professional grade supplements. Enjoy the lowest prices I can offer for therapeutic quality and quick delivery to your door.

Supplements are just that-- supplemental.
Let me guide you in the use of food as medicine.
Order Laboratory Tests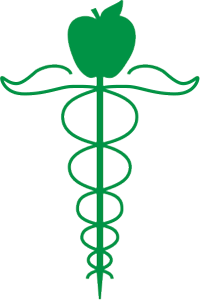 Take Charge as you Take Stock

Order simple labs
on your own


or request through your primary care provider

Evaluate Progress

Although we are highly skilled in lab interpretation both from traditional and functional nutrition perspectives, a doctor is required to order most labs.

The following lab providers provide several routine and specialty laboratory tests but do not provide specialty functional nutrition tests. These tests must be ordered through a doctor.


Direct Labs | Order Lab Tests Online

Quest Direct | Order Lab Tests Online

Nutrition at your Doorstep

Calton Nutrition
Micro- and Macronutrient Experts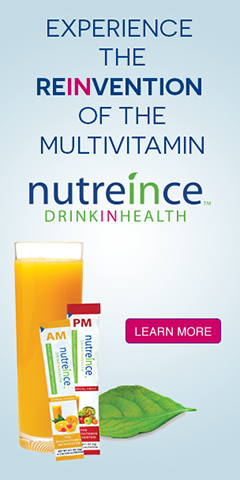 The Multivitamin, Reinvented


This twice daily multivitamin is as close to "good for everyone" as micronutrition gets. With highly absorbable and usable forms of essential vitamins and minerals, intelligent additions of antioxidants and a split strategy to maximize absorption, Nutreince does its job effectively.
Use Fat to Burn Fat


With such fuss about medium chain fats, quality matters. SKINNYFat contains just enough long chain fatty acids to boost your bile flow and is otherwise a medium chain triglyceride powerhouse!
Empower Yourself


The health benefits of regular protein cannot be understated, especially for mood, digestive wellness, bone and muscle density, and overall health. IN.Power protein solves the problems with most protein powders. IN.Power Whey is grass-fed, cleanly sourced, and tummy-friendly, while IN.Power Rice and Pea Protein gives you a complete, easy to digest vegan protein source that has been meticulously tested to guarantee your experience is free of damaging heavy metals. No flavorings or other chemicals to worry about. Just protein power.
Viva Oil
High Quality CBD Products
Mental and Physical Relief


Use the coupon code "vivaEWE"

for a 10% discount on your order courtesy of Eating with Ease.
CBD extracts, foods, and salves to support mental and physical relaxation. Some find relief from headache, muscle pain, and anxiety with CBD use.
Finding the Right Products

Shopping with Science
in the palm of your hand
Purchase Pure Products


Download the Healthy Living App

for free from the Environmental Working Group

Labels can be difficult to read-- and often deceiving.
Lists of ingredients can seem like a foreign language.
Let this app help you quickly scan and assess the potential impact on your health of the products you are buying.

Try the dirty dozen app as well to help you focus on the most important produce items to always choose organic!


Water is Life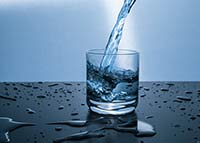 Keep it Simple.



Keep it Pure.


Make every drop drinkable
While a low-cost pitcher filter is a great start, the best water filters remove far more contaminants.
For specific individuals with specific needs, the best place to start is the Environmental Working Group's Interactive Water Filtration database, which has an easy-to-use search function.

With the above considered, some water bottles and pitchers are far better than others. Seychelle has excellent water bottles and pitchers. Minimizing plastic use, as always, is preferred.
For stand-alone filtration systems, the Big Berkey is a countertop powerhouse, filtering slowly but thoroughly. Worth the investment for those with multiple contaminant concerns who want that next-level peace of mind.


Recipes for Recovery
and Specific Dietary Needs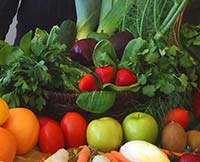 Peruse our Pinterest !


A consciously curated collection
of culinary creations

selected for flavor, nutrient density and diversity, dietary restrictions, ease of preparation, and more.


Gluten-free? Dairy-free?
Trying new things?
Need a new way to eat some fiber?
Searching for a weekend breakfast idea?
Salad fatigue?
Need some ideas to fill that crockpot?
Itching to try your hand at sauerkraut or homemade yogurt?
Need ideas for varying your vegetables?

Looking for more ways to use
foods that support your healing?


Eat food prepared by loving hands in a loving way.
Sharpen your Cooking Skills!

Learn what you need
where you need it
with Rouxbe


created by experienced chef instructors
and conveniently taught online

Learn to prepare delicious and health-supportive plant foods

While we pride ourselves at Eating with Ease on our knowledge of specific foods, preparation and cooking methods, and patterning quick, easy, balanced meals, there is a lot of time you will save and love you will receive when you take your relationship with food to the next level.

The most health-supportive diets are 60-75% vegetables.
You need not be a vegetarian to benefit from preparing more plant-based dishes.


Vinaigrettes and other Dressings by Michele Jordan
Learn the basics of making the simplest and most elegant of dressings.
Fermented Vegetables by Christopher Shockey
Learn to ferment almost any vegetable you can think of. Or sauerkraut. It's all here. Fermenting vegetables is a fantastic way to preserve food and enhance nutritional value, as well as support healthy digestion!
The Art of Simple Food II by Alice Waters
If you have a garden or access to a farmer's market and don't know what to do with new or cherished fruits and vegetables, this book is for you. Waters details several common and obscure produce items, explains common varieties, and gives culinary tips for using them wisely.
The Cancer-Fighting Kitchen by Rebecca Katz
Not just for cancer patients, this book is full of extremely detoxifying recipes that are sure to support those in need of delicious options for healing and prevention.
The Longevity Kitchen by Rebecca Katz
While the idea of "superfoods" can be a bit overdone, Katz explains the nutritional benefits of the foods she focuses on so one can truly use food as medicine with her guidance. A great primer on some great foods.
Vegetable Soups by Deborah Madison
While some of these soups are a bit complex, others are extremely simple. There is something for everyone, and even a budding cook can make delicious soup with good recipes. If you have a garden or simply adore fresh produce, Madison arranges soups by season so you can nourish yourself year-round and harness specific flavors.