Do you hit a point in late winter when you are tired? When the idea of cooking becomes a bit — much?
When I find myself a bit too ready to turn in early and sleep in late to want to prepare a meal, quick stovetop and crockpot soups that can cook with little effort when I am home, or while I am at work or overnight as a hearty breakfast-in-a-thermos become my best friends. Unlike using beans, which can turn to mush when overcooked, quinoa hold up rather well to reheating and will be ready more quickly than other grains, reducing the total cooking time.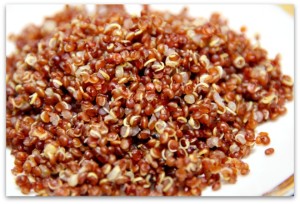 This Vegan-Friendly Veggie and Quinoa Soup has a less than impressive name, but it is simple, delicious, and ….
1. An easy way to use veggies you are concerned will spoil in the fridge!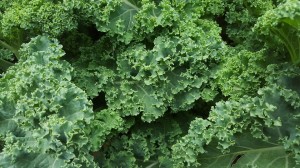 2. Despite the instructions, this is easy to dump in a crock-pot and forget about for 5-7 hours. Given the reality of a long workday, I've made this on low heat, returned home from work 9 hours later, and not suffered for the extended cooking time. You can use dried lentils or mung beans instead of the canned beans if you choose this method, but any other beans will take too long to cook — just add the canned beans at the end.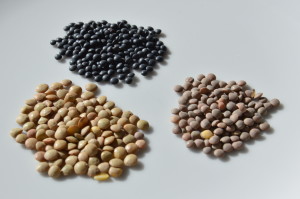 … Try replacing some or all of the northern beans with dry black lentils (add twice as much extra water as lentils), which do not need pre-soaking. Your vegetable soup will be full of anthocyanins (dark purple antioxidants — plant chemicals that fight disease and reduce damage in your body), which help improve the nutrient density and balance of the recipe — Eat a Rainbow every day!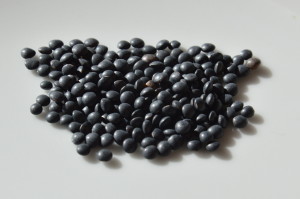 Not a fan of intense spice? Want to change it up?
… Use a crock-pot so you can have both food and a busy schedule that serve your highest good. Sauteing the vegetables adds an element of sweetness, so you may wish to reduce the red pepper a bit to suit yourself.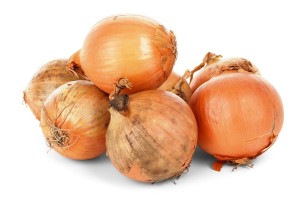 … Replace some of the red pepper with smoked paprika for a smokier profile that is less spicy.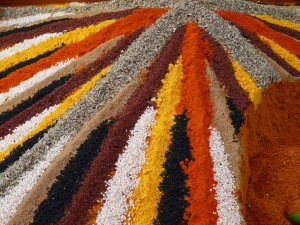 Enjoy the shifting weather with this adaptable, delicious, and what-do-i-have-lying-around friendly recipe!